SUNSET STEEL WHEELS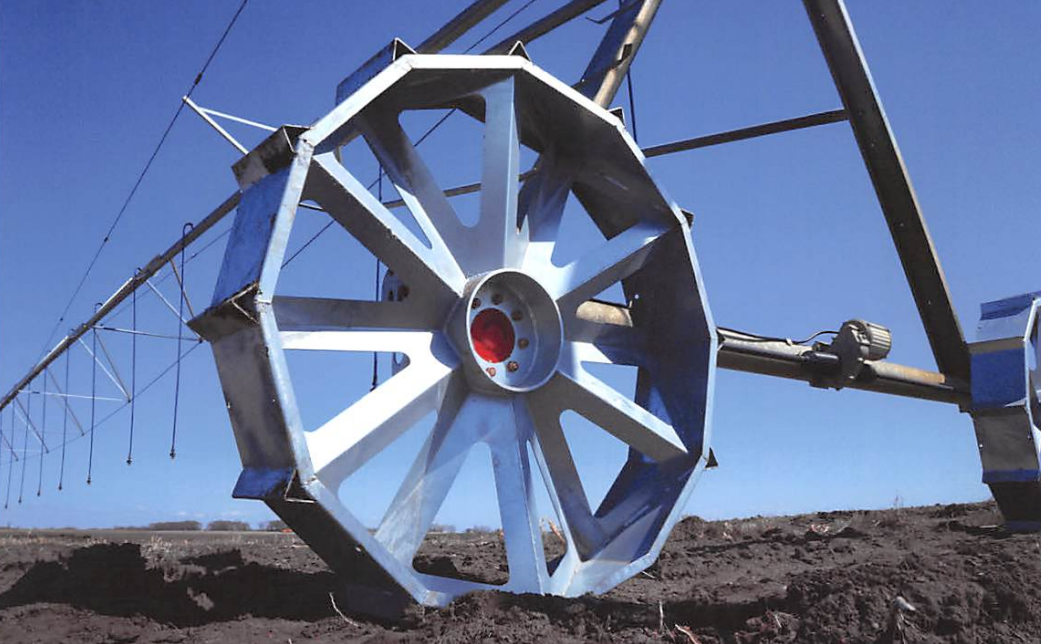 Advantages over rubber wheels:
No more flat tires.
Maintenance free.
Easy Installation.
Long Lasting
Less mud build-up.
Extremely durable and strong.
Fits Reinke, Zimmatic, and Valley Pivots.
Reduces Rust.
Able to drive in muddier conditions than a rubber wheel.
Download pdf brochure on Sunset Steel Wheels here.
If you would like more information about our products or services, please contact us today!